III, 2021
Vernacular Institute x Zona Maco, Mexico City
III is a site-specific performance involving three bodies, three sculptures, and the noises generated from their interactions. The sculptures, large, coffin-like boxes, are first arranged arbitrarily in the space where audience members haplessly mingle unaware of the impending value of the boxes as vehicles for the performers. Once they begin to move, they move as dancers hauling coffins, weaving with slow, drudging drags of their bodies and the weight of the coffins (17 kilos) all throughout the galleries.
By employing objects as extensions of the body, the performance exhibits a choreography of the expanded field whereby every element is engaged in equal participation, dissolving the boundaries between animate and inanimate.
The performance is divided into three parts, enduring one hour:
Part I takes place in the courtyard; part II inside the galleries; part III on the balcony.
Choreographic Direction / Performers: Renata Pereira Lima,
Camila Arroyo, Ana G. Zambrano
Sculptor: Andres Hessinger
Curator: Jo Ying Peng
Fabrication: Todo Wow Productions
Photographer: Luis Antonio Rojas
Press: Onda Mx
Press: El ritmo de cargar: investigaciones de espacio y cuerpo por Regina Diaz, Onda Mx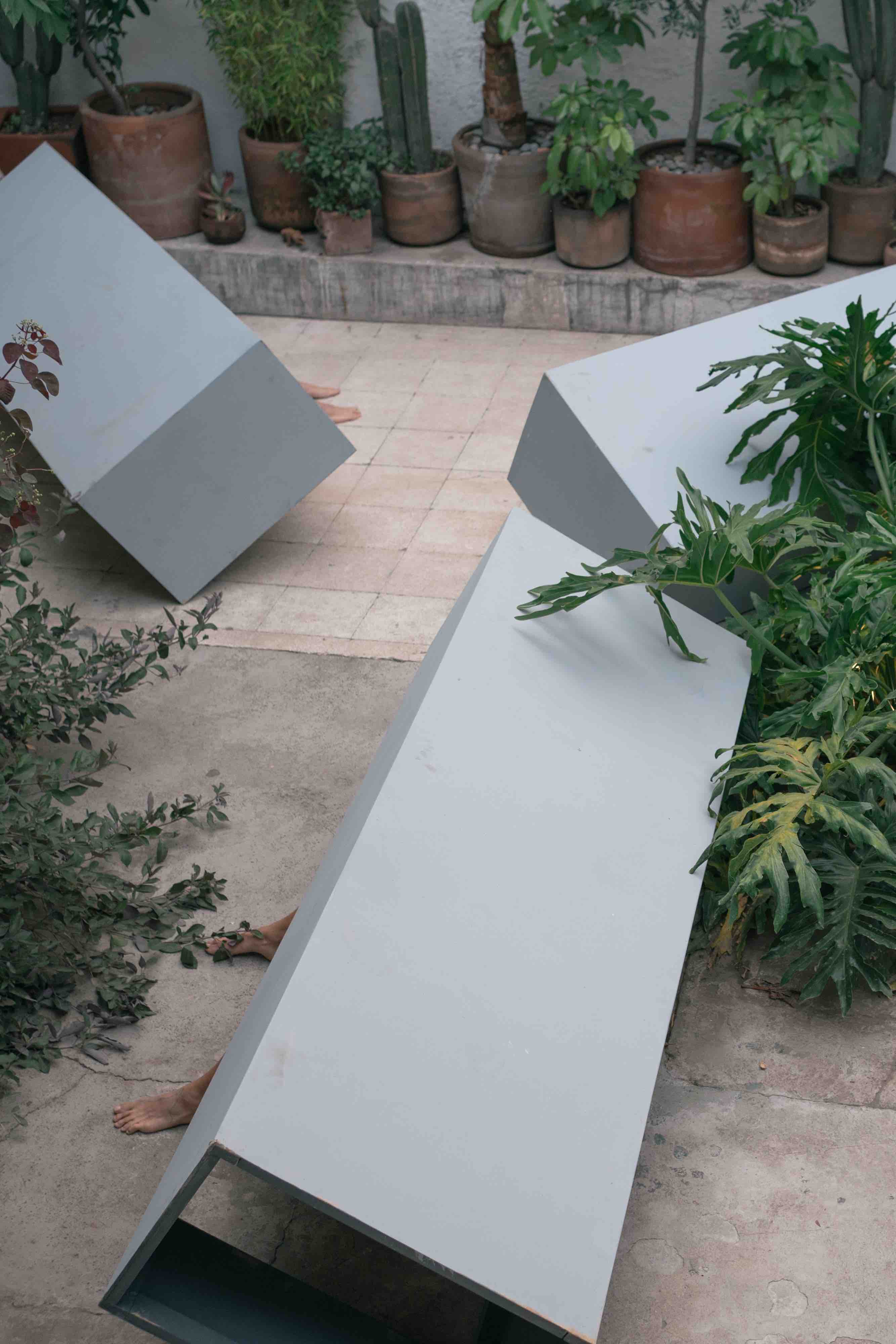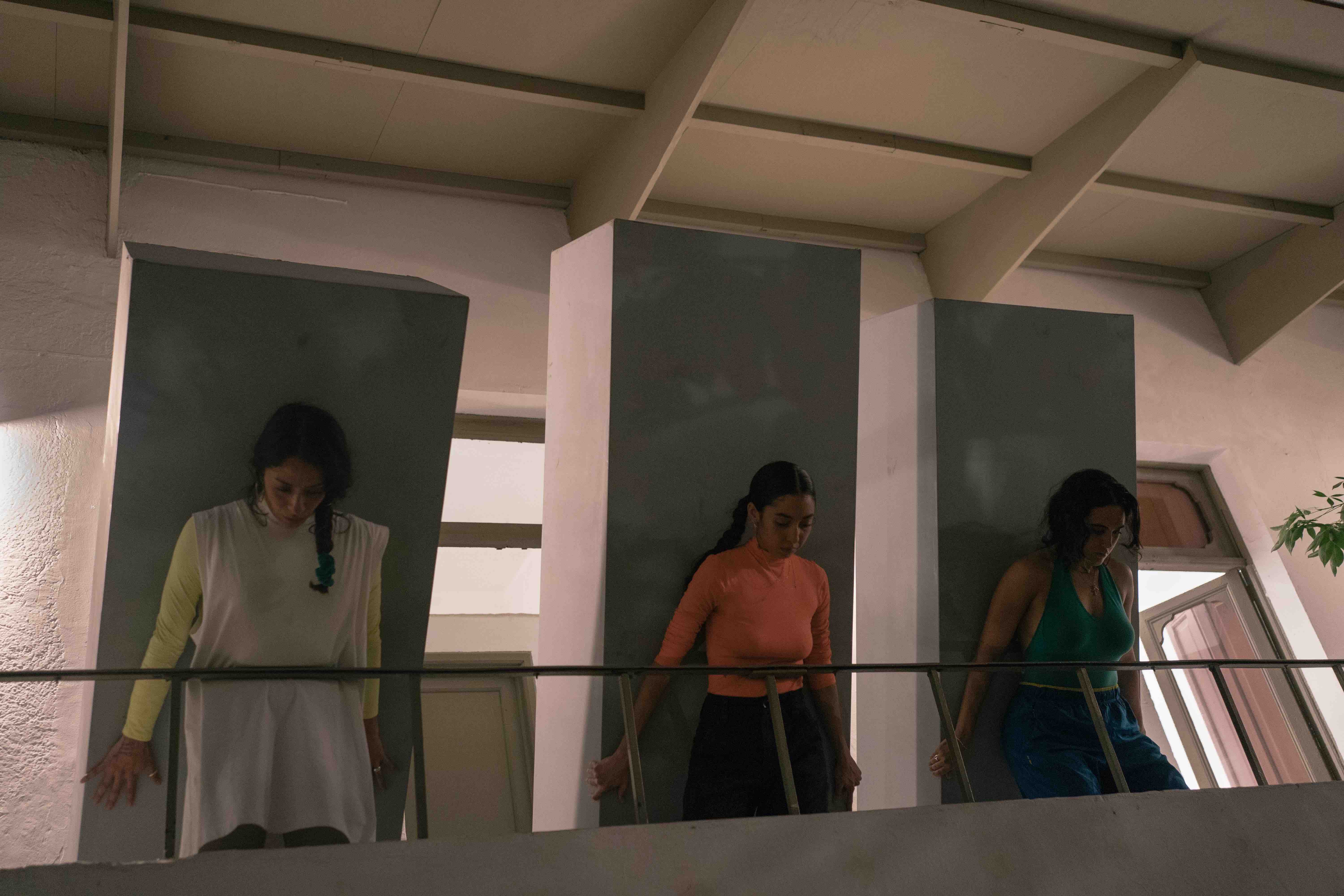 Pieza III, Vernacular Institute, mayo 2021. Foto: Luis Antonio Rojas

Shot by Alejandro Marcial, edited by Renata Pereira Lima